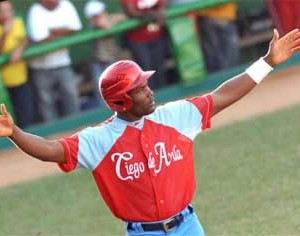 Ask Our Travel Expert
Havana Times wants to help answer your Cuba Travel questions. We encourage readers planning future trips to the island to write in any uncertainties that we may be able to help with. We'll almost always get back to you within a few days. You can reach us at this link: Cont@ct HT.
Cuba: My Thoughts on a Close Call with Death
Rosa Martinez
HAVANA TIMES — Who has not reflected on death at one point or another? Who has not picked up its ghastly scent in a dark corner of one's existence? Who has not endured it, through the passing of a friend or a relative? Who has not longed for it, at least once? And who has not been gripped by fear, having felt its proximity?
Just about every one of us has a story about the Grim Reaper to tell. As for me, I have had several experiences I thought I would not live to share.
I'll share with you my second-to-last death-related experience. The last, I assume, will be told by someone else.
It was a weekend. The month of April was starting and, with it, the first spring rains. These had not been as strong as we had hoped, but heavy enough to drench the city.
It was the kind of day when you don't want to get out of bed, when you want to curl up on the mattress and enjoy the scent of the moist earth mixed with the fragrance of flowers. I wanted to dream the morning away, while the rain tapped melodiously on the zinc roof. But I couldn't: my weekend chores awaited.
Though the rain would let up every so often, I couldn't do any washing in that weather, so I changed the order of the chores. I went to the market to buy some groceries for the following week. Mother Nature willing, I would do the laundry the next day.
I saw very few people on the street on my way to the market. People tend to stay indoors when it rains in Havana, perhaps because most sidewalks are in poor shape, or perhaps because many don't own an umbrella to stay dry under.
Perhaps it's because the roofs of many houses are leaky and people must return home to move their belongings out of harm's way, perhaps they simply fear humidity will set in. Whatever the reason, it's always the same: even after a light drizzle, few want to leave their homes.
The horse-drawn wagon/taxi took me alone to the market in the city-center. On the way over, I had some time alone with my thoughts, with some of my dreams and nightmares, and came to terms with the day-to-day problems I have to live with and those I can overcome, with difficulty.
I didn't feel alone in the market. Many had done the same as me: they had gone out to buy groceries early, because of the weather. The crowds at the market were those of a regular, sunny day, so I had to wait in the more-than-familiar lines to buy garbanzo beans, cabbage, tomatoes, onions and some of that ground chicken meat whose taste no one has yet been able to define with any precision.
The pace got slower on my way back: I waited for a cab to take me home for nearly an hour, but no cabs came my way. I was about to give up when a man on a motorcycle offered me a ride. I didn't give it a second's thought. I put on the backpack with the groceries, my sunglasses and cap, and got on the bike.
Less than a kilometer from my house – I don't know exactly what happened – the bike's engine dropped and the driver and I fell down with it. We rolled on the pavement more than 5 meters after a loud crash.
The driver fell towards one side, my groceries, my cap and I towards the other. I don't know where the sunglasses ended up.
The accident might have been less of a shock for me, had it not happened on one of the busiest streets in my city. Countless memories flashed through my mind in seconds: memories of my daughters, my brothers, my parents, my books, my dog.
The screech of tires shattered the thoughts of death that formed in my head. A screech of tires and a loud car horn startled me awake. The car had ground to a halt practically above us. The driver was speechless.
"It's a miracle you're still breathing," said someone who had come to our aid.
"Today, you were re-born," said another who had also come to help us up, who could not believe that we only had a few scratches on our bodies (miraculously, the driver had more than I did).
I don't know if it was a miracle or something else, but I felt I had momentarily left this world. The honk of the car horn pulled me back to life. I don't care whether it was luck, good fortune, a blessing. Whatever it was, I am grateful.
---
Cuba Has No Racial Discrimination
Elio Delgado Legon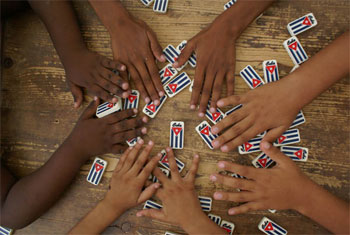 HAVANA TIMES — I carefully read some articles in Havana Times that referred to alleged racial discrimination in Cuba, an opinion I disagree with completely.
It was claimed that the problem of racism is evident in our society and that none of the campaigns carried out — such as the ones at the beginning of the Revolution in 1959 — managed to banish this scourge. Nevertheless, the arguments had little value or they simply aren't true.
For example, as a symptom of racism it's noted that jokes are made about blacks. But it's also true that jokes are made about people from Pinar del Rio, about people from the east of the country and about many of our characteristics and shortcomings – among both blacks and whites. We Cubans make jokes even about our own ugliness.
Another claim that's totally false is that only white figures are highlighted in the teaching of our nation's history. However, one of the most outstanding figures after Jose Marti is Antonio Maceo, along with his brothers and their mother, Mariana Grajales, who are highlighted as the greatest example of patriotism in our struggles for liberation.
What's also taught is the role of Juan Gualberto Gomez in the war of 1895, in addition to Quintin Banderas, a combatant of the three wars and a participant, along with Maceo, in the Baragua protest.
Recently a documentary was shown on television about the murder of Quintin Banderas, which enhances his figure.
Nor is it true that Cuban society is viewed as a white society. Quite the contrary. Emphasis is always made on our African roots being an important element in the formation of our nation. Steps are even taken to ensure that all levels of government have an ethnic composition that corresponds to the composition of our society.
Taking a look at the Cuban educational system, those who study and sacrifice the most are those who go the farthest, regardless of the color of their skin. The only thing that separates us from each other is personal effort and our moral and ethical qualities.
It's also not true that Cuba strives to rescue its Hispanic roots while ignoring our African heritage.
In my opinion, there's no need to "rescue" our Hispanic or our African legacy – both are present in our daily lives. The truth is, African elements are felt more than Spanish ones, because African traditions and dances are much more represented in our folklore.
I don't see the racial situation in Cuba as a problem that has to be treated in the National Assembly or the Communist Party Congress. Nor do I believe that black and mulato Cubans live in a racist society or that the educational system has to be changed – much less the existing social system, as is suggested in some of the articles.
In Cuban society before the Revolution, racism was manifested mainly among the bourgeoisie and the middle class, but at the level of the proletariat and the poorer classes, there were no such displays. Blacks and whites shared as sisters and brothers, at work, in the neighborhood, on the street and at school.
When the Revolution triumphed, the vast majority of the racist classes left the country. Then, with the campaigns and actions taken by the Revolution, racist institutions and discriminatory customs disappeared. In their place, racial equality was instituted.
In a referendum on the Cuban constitution, almost 98 per cent of the voters approved Article 42, which states: "Discrimination based on race, skin color, sex, national origin, religious belief or any other offense against human dignity is forbidden and punishable by law.
"The institutions of the state educate everyone, starting at the youngest of age, on the principle of the equality of human beings"
At the institutional level, the government does what's within its power to ensure that there's no racial discrimination of any kind.
Clearly, the social status of black citizens — culturally — continues to reflect inequalities that originated with slavery and were maintained in pre-revolutionary racist society.
The Cuban mentality has changed, but this isn't something that's fully achieved in a few generations. It's a slow process. But the fact that there remain some people with racist mentalities doesn't mean there's a generalized problem of racism in the country.
Another claim that's totally false is that only white figures are highlighted in the teaching of our nation's history. However, one of the most outstanding figures after Jose Marti is Antonio Maceo, along with his brothers and their mother, Mariana Grajales, who are highlighted as the greatest example of patriotism in our struggles for liberation.
Presenting it in those terms is pandering to those who wage media campaigns against the Cuban Revolution and are always looking for a new theme to attack us with.
The first people who have to change their mentality are black citizens themselves, who often self-discriminate, lose their self-esteem and marginalize themselves.
In my view, Cuban society must be seen as a whole – with black, white, brown and Chinese members. Those who stand out in politics can become top political leaders. Those who excel in the economy can occupy high positions in that field. Those who excel in sports or culture will be great athletes or intellectuals. None require that anyone belongs to a particular race. We have thousands examples, too many to even mention.
Taking a look at the Cuban educational system, those who study and sacrifice the most are those who go the farthest, regardless of the color of their skin. The only thing that separates us from each other is personal effort and our moral and ethical qualities.
So where's the "problem" of racism in Cuba? Only in the minds of some people.
---
Is there a Baseball Game in Holguin in mid-April?
QUESTION: I'm inquiring on the baseball season in Cuba in April.  We will be travelling to Holguin from April 14-20th and would love to catch a game.  Is the season still open during this time? And if so is there a schedule?  I did see a schedule on the Baseball Cuba website however it seems to only go to January.  Any info you have would be appreciated.
ANSWER:  The season reached its halfway point at the end of January before taking a break until the end of March for the World Baseball Classic preparation of Team Cuba. In April play will be in full swing, however the schedule for the second half of the regular season probably won't be announced until late March.  Unfortunately for you both Holguin and the nearest other team, Granma, were eliminated in the first half of the season. The next closest city with a team playing in the second half of the season is Ciego de Avila, a good ways further west. Check back to our page at that time to find out if they have a home game during your dates.
---
Here's a Cuba Travel Insurance Question?
QUESTION: I know that visitors to Cuba must have travel health insurance before entry into Cuba is granted, and that this insurance is available to be purchased from the official provider ASISTUR in the airport on arrival if required.
However, I have recently been diagnosed with a brain tumour, and am just completing my radio therapy treatment.  Would it be possible to buy travel health insurance for this existing condition from ASISTUR ? And if it is possible can it be purchased from the UK before we travel so we have the peace of mind of knowing that I am covered?
We really want to visit Cuba this Easter time as it would make a great place to recover from the effects of my treatment, sun sea sand etc. Also, I have always wanted to see Havana.  We would really like to be able to see some  ballet while we were in Havana too, as both of my children are ballet dancers, my son is just auditioning to get into dance schools in London.
However, the cost of purchasing travel health insurance in the UK which would include cover for my brain tumour is going to be more than the cost of the all-inclusive 4-5 star twin centre holiday we would like to take.
Any assistance or advice you could offer would be gratefully received.
ANSWER: Dear HT reader, the best way to clarify this very specific insurance need question is by writing the Asistur people directly.  Be persistent if you don't give you a prompt reply.  The assistance e-mail address is near the top left of this link for Asistur in English. http://www.asistur.cu/indexi.php  Please let us know the results of your inquiry so we can inform other readers.
---
How about Home Stays in Chambas, Cuba?
Question: I, my son and a friend will be bicycling around western and central Cuba. One of the cities we would like to stay overnight in is Chambas, near Moron. Are there any casas particulares (home stays) or hotels or hostels or campgrounds in Chambas that we could use? I am sure there are some in Moron!
Answer: We don't see any hotels or casa particular listed for Chambas, but that doesn't mean at all that there isn't one as many new ones have sprouted up in the last year. Usually the people where you would stay at a Casa Particular have a network of people they send their renters to in other provinces.  So we suggest you try that route.  Start asking the people you are staying with at previous stops to see if they have a contact there.
---