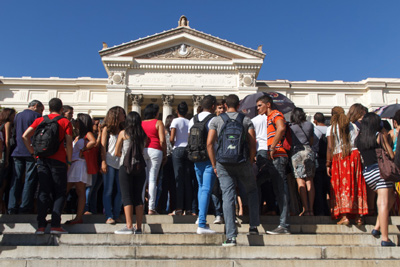 Ask Our Travel Expert
Havana Times wants to help answer your Cuba Travel questions. We encourage readers planning future trips to the island to write in any uncertainties that we may be able to help with. We'll almost always get back to you within a few days. You can reach us at this link: Cont@ct HT.
Can I independently enroll in classes at the University of Havana?
---
Question: I am a US student interested in enrolling 2 or 3 classes at UH. Is this something I can do independently of an organized abroad program? If so, how might I go about doing this? I am having a difficult time finding any information on how to enroll. Thank you!
Answer: After some looking around it seems the best bet will be starting with UniversiTUR SA, a state company that coordinates independent study for foreign students.  Phone in Havana is (53 from outside Cuba) 7261-4939, agencia@universitur.com.  Calle 30 No. 786 between Calle 41 y Ave Kohly.
Other options would be to look for programs at individual Cuban Universities.  The CUJAE (a comp. science and engineering univ.) and Santa Clara University Marta Abreu are good places to start.
Getting from Cayo Santa Maria to Santa Clara
---
Question: Hi, my husband and I are travelling to Cayo Santa Maria in the near future.
We will be landing in Santa Clara and then taking the assigned bus to a resort. We would like to travel back into Santa Clara to visit the resting site of Che Guevara. Is it safe for us to travel there? Can you recommend any other places to visit in Santa Clara and eating establishments. Thank you.
Answer: Yes it is very safe to travel from Cayo Santa Maria to Santa Clara.  You will want to coordinate a Taxi which the Hotel Concierge can do for you.  Should cost around 100 CUC (115 USD) for the return trip as Santa Maria is about 50 miles from Santa Clara.  Obviously it would be worth it to see if the hotel offers group excursions to the Che monument, which is quite likely.
Also visit the central sqaure of Santa Clara.  It might also be of interest to stop in Caibarien and Remedios, two historic and sleepy towns in between Cayo Santa Maria and Santa Clara.