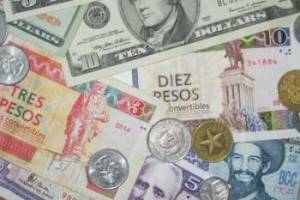 Ask Our Travel Expert
Havana Times wants to help answer your Cuba Travel questions. We encourage readers planning future trips to the island to write in any uncertainties that we may be able to help with. We'll almost always get back to you within a few days. You can reach us at this link: Cont@ct HT.
When Tipping, Do Cubans Prefer Regular Pesos or CUCs?
Question: On certain occasions, and to certain persons (ex.: like to room maids) is it more appreciated if you leave tips in Cuban money (ex.: 36 CUP, instead of 1.50 CUC)?
Answer: No doubt they would prefer the CUC since most of what they need to buy in the stores is sold in CUC. But they can purchase the CUCs at the CADECA change houses at 25 CUP for one CUC.
---
Havana Events Calendars, Where Can I Find them?
Question: Hello, I will be in Havana between November 20th and December 6th, this year. Where could I find a calendar of events of interest for that period or for current activities, since I intend to travel often to Cuba. This will be my third times this year. Thank you in advance for you kind attention.
Answer: The events calendars usually come out during the beginning of each month or the very end of the preceding month so it's too early for November or December.  When into November check out these three places for starters:  http://calendar.havanatimes.org    http://www.lapapeleta.cult.cu       http://www.cubaabsolutely.com

---
Should I take US Dollars or Mexican Pesos to Cuba?
Question: Would it be wiser to exchange US Dollars to Mexican pesos prior to traveling to Cuba, and then MXN pesos to CUC, or should I just exchange US Dollars to CUC when arriving in Havana?
Answer: It will be to your advantage to take Canadian dollars or Euros instead of USD. Whether it is also advantageous or not to take Mexican pesos will depend on the exchange rate you get. The page with the change house rates (See link below) in Cuba has the current rates on that end so you can make your calculations.
After the 10% penalty (surcharge) is subtracted and the commission (under 3%), the USD is exchanged at a fraction over 0.87 cents CUC.
http://www.bc.gov.cu/espanol/tipo_cambio_METROPOLITANO.asp
---
Is there a Baseball Game in Holguin in mid-April?
QUESTION: I'm inquiring on the baseball season in Cuba in April.  We will be travelling to Holguin from April 14-20th and would love to catch a game.  Is the season still open during this time? And if so is there a schedule?  I did see a schedule on the Baseball Cuba website however it seems to only go to January.  Any info you have would be appreciated.
ANSWER:  The season reached its halfway point at the end of January before taking a break until the end of March for the World Baseball Classic preparation of Team Cuba. In April play will be in full swing, however the schedule for the second half of the regular season probably won't be announced until late March.  Unfortunately for you both Holguin and the nearest other team, Granma, were eliminated in the first half of the season. The next closest city with a team playing in the second half of the season is Ciego de Avila, a good ways further west. Check back to our page at that time to find out if they have a home game during your dates.
---
Here's a Cuba Travel Insurance Question?
QUESTION: I know that visitors to Cuba must have travel health insurance before entry into Cuba is granted, and that this insurance is available to be purchased from the official provider ASISTUR in the airport on arrival if required.
However, I have recently been diagnosed with a brain tumour, and am just completing my radio therapy treatment.  Would it be possible to buy travel health insurance for this existing condition from ASISTUR ? And if it is possible can it be purchased from the UK before we travel so we have the peace of mind of knowing that I am covered?
We really want to visit Cuba this Easter time as it would make a great place to recover from the effects of my treatment, sun sea sand etc. Also, I have always wanted to see Havana.  We would really like to be able to see some  ballet while we were in Havana too, as both of my children are ballet dancers, my son is just auditioning to get into dance schools in London.
However, the cost of purchasing travel health insurance in the UK which would include cover for my brain tumour is going to be more than the cost of the all-inclusive 4-5 star twin centre holiday we would like to take.
Any assistance or advice you could offer would be gratefully received.
ANSWER: Dear HT reader, the best way to clarify this very specific insurance need question is by writing the Asistur people directly.  Be persistent if you don't give you a prompt reply.  The assistance e-mail address is near the top left of this link for Asistur in English. http://www.asistur.cu/indexi.php  Please let us know the results of your inquiry so we can inform other readers.
---