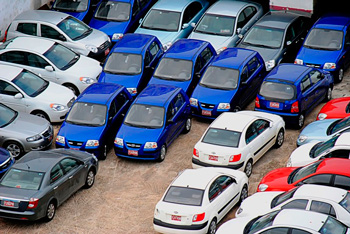 Ask Our Travel Expert
Havana Times wants to help answer your Cuba Travel questions. We encourage readers planning future trips to the island to write in any uncertainties that we may be able to help with. We'll almost always get back to you within a few days. You can reach us at this link: Cont@ct HT.
Renting a Car in Havana: Should I Reserve?
---
Question: We, me, my wife and 3 kids will come to Cuba at the end of July for about three weeks. What's the best way to rent a car. Should we organize it from here or should we book it by arrival ?
Answer: Reserve the car from your home country because you might get here and have problems getting a car the last minute. Even though tourism is now entering low season (June-September) sometimes cars to rent get scarce in Havana.
It is best to get a mid-sized car because the small/compact models are very small and sometimes don't have air conditioning and are usually older. Also remember that you get the car with a full tank of gas that you pay for. This means you should return the car on empty.
Remember be sure to print all confirmation information and have a hard copy ready when you arrive to Havana. Also double check if you have to put a deposit in cash in Cuba or if it is included with your reservation.
Is there a Russian community in Cuba?
---
Question: Hello Havana Times, my name is Eduard and I live in USA but originally from Russia. We are planning to come to Cuba for Religious purposes. I am happy that I was able to find your website and I can learn something about Cuba from your website. We would like to find a Russian community in Cuba and wondering if you would know where we can find this community? According to our research there is about 55,000 people of Russian descent living in Cuba.
Also, is there an open access to the internet in Cuba?
Answer: Yes there is a good size Russian-Cuban community and one of our writers, Dmitri Prieto is a member of it. We will pass on your request to him and he can then write you directly.
As to your other question, Internet in Cuba for visitors is available at some of the hotels at varying speeds, and costing from 7 to 11 USD the hour. Cubans are not allowed to contract internet service at their homes, even the terribly slow 40-50 kb telephone dial up connections, which some trusted government workers and artists have.