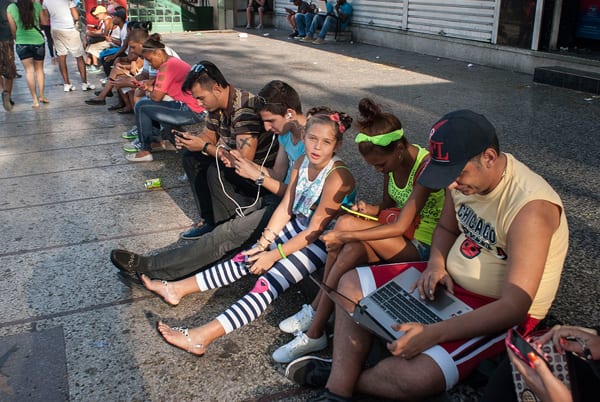 Ask Our Travel Expert
Havana Times wants to help answer your Cuba Travel questions. We encourage readers planning future trips to the island to write in any uncertainties that we may be able to help with. We'll almost always get back to you within a few days. You can reach us at this link: Cont@ct HT.
On Using US Dollars and AirBnB in Cuba
---
QUESTION:  We are planning a "people to people" five-day trip for a family of three, departing from the US the last week of June 2016.  Things are changing so fast; would appreciate some up-to-date information about two topics…
Can you give advice on the currency situation?  Are US dollars used in daily transactions?   Or do travelers still exchange dollars into CUC?  (And lose 13% in the process.)
We would also like to book lodging through Air B&B to better connect with local people.  Since most Cubans have no internet, there must be some "middle men" acting as agents.   Do you think it a good idea to use AirB&B?  Or do you suggest doing something else for affordable places to stay?
ANSWER: The currency situation has yet to change.  The Cuban government said it will take off the 10% penalty when the US allows the Cuban state companies to open dollar accounts in the United States.  That hasn't happened yet.  You can save some by taking either Euro's or Canadian dollars with you instead of USD.
No problem using AirBnB.  People who rent find a way to have email or use the Wifi public points to connect. Most either have email at home, legal or not, or someone who does makes the connections for them.  There are also other Casa Particular sites for booking homestays.
Should I bring my British Pounds to Cuba or another currency?
---
QUESTION: Dear Havana Times, I am travelling to Cuba on my own arriving 3.2.16. I am coming from the UK. Do I bring UK notes and is it best to change them at the airport.  With kind regards,  Dr. Lisa Silver
ANSWER: Dear Lisa, here are the latest rates at the money exchange houses called (CADECA) in Cuba.  No problem with taking British Pounds.  There are also ATM machines for Visa and Master Charge available, although you might want to double check with your bank to be sure your credit or debit card is excepted in Cuba.  (Almost for sure they are).
There is a CADECA at the airport so you can obtain some CUC immediately upon arrival in Cuba. The rate is the same as in town. Also at the airport, at the end of your time in Cuba, you can change your left-over CUC (as they are worthless outside of Cuba) to another currency.
Here are today's exchange rates for several currencies in relation to the Cuban Convertible Peso (CUC).
Bear in mind that what is shown is the amount in CUC which can be acquired with a unit of the currency.
| | | |
| --- | --- | --- |
|  Currency |  Symbol | Value |
| Pound | GBP | 1.4257 |
| Canadian dollar | CAD | 0.6879 |
| Swiss Franc | CHF | 0.9984 |
| Japanese Yen (*) | JPY | 117.6471 |
| American dollar (**) | USD | 1.0000 |
| Mexican Peso | MXN | 0.0547 |
| Danish Krone | DKK | 0.1462 |
| Norway Krone | NOK | 0.1132 |
| Sweden Krone | SEK | 0.1165 |
| Euro | EUR | 1.0912 |
| Convertible Cuban peso | CUC | 1.0000 |
( *) Yen amount per CUC.
(**) A tax of 10% is applied before performing the conversion.
Exchange rates are updated every hour.