International Cuba Rumba Festival
September 3, 2012 | |
Print
|
Photo Feature by Elio Delgado Valdés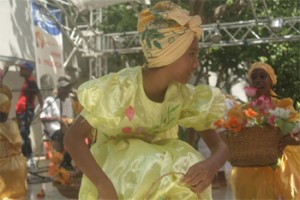 HAVANA TIMES — The International Festival of Cuban Rumba "Timbalaye 2012″ was held in Havana from August 18 to 21. Participating were groups from Mexico and Venezuela, as well as numerous Cuban rumba groups.
The Rumba was recently declared part of Cuban Cultural Heritage.
Yoruba Andabo and the Longina Seductive project were among the most outstanding Cuban groups that participated. The Venezuelan group Takua Ire was also very well received.
The event highlighted the involvement of children in rumba, as a guarantee of its continuation. With an emphasis on child participation, our reporter prepared a photo gallery.
:
Click on the thumbnails below to view all the photos in this gallery