Cuba: Police Videos, Corruption and Us

One of the most surprising comments prompted by my previous post came from a Cuban émigré, who warns his compatriots on the island that Cuba's anti-corruption campaign may be part of an enemy strategy designed to "have us persecute each other and fight amongst ourselves."
Che on My Mind (review)
"This is the story of how Che haunts me," states Margaret Randall at the outset of her new book, aptly termed "a poet's reminiscence of an era.". "His memory draws me to revisit his life, ponder the attraction he exerts long past death and read anew his writings and what others continue to write about him." This introduction sets the stage for a series of reflections that alternately encompass personal reminiscence, biography, political analysis, nuggets of historical information, feminist hindsight and even poetry.
The Secret History of How Cuba Helped End Apartheid in South Africa
We look back at the pivotal role Cuba played in ending apartheid and why Castro was one of only five world leaders invited to speak at Nelson Mandela's memorial. Historian Piero Gleijeses argues that it was Cuba's victory in Angola in 1988 that forced Pretoria to set Namibia free and helped break the back of apartheid South Africa.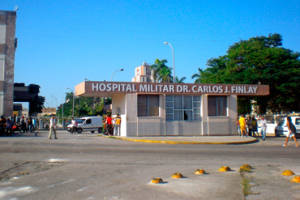 My First "Cuban-Style" Lay-Off
As some of you may know from reading the Havana Times, I have been laid off. This is not, however, my first experience of this nature. I would like to tell you how it is I lost my job the first time, at the beginning of 2011, when I worked as an optometrist at the Carlos J. Finlay Military Hospital in Havana's neighborhood of Marianao.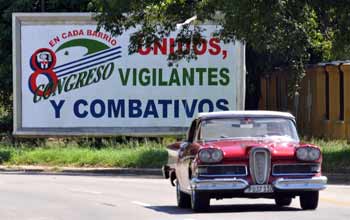 Cuba Offensive against Anti-Government Activities
Reportedly aimed at preventing "anti-social behavior", the new campaign with the awkward title "First National Follow-Up and Control Campaign for the All-Out War Against Social Indiscipline" seems actually aimed at clamping down on activities by the opposition across the country.