Cuba Hosts Xi Jinping for Two-day Visit

Chinese President Xi Jinping arrived in Cuba for a two-day visit on Monday evening, the culmination of his tour of several Latin American countries during the last week. Xi meets on Tuesday in Havana with his counterpart Raul Castro.
My Own T-Shirt Hero: The Forgotten Story of a Bay of Pigs Pilot
I recall I was around 10 years old when my father used to take me from one ministry to the other to collect his salary. It could have been the Ministry of Sugar or Transportation. He didn't work at any of them, but he would collect his full salary there every month. In fact, he didn't work anywhere. He was paid on instructions from the Ministry of the Armed Forces.
Confessions of a Cuban Plumber
Last Sunday, I washed some rotten lentils down the drain and ended up clogging the pipe. I had no choice but to look for a plumber and pay to have it fixed. I called a plumber who had fixed a number of other things around the house, with whom I'd never exchanged more than a few words of greeting and the inevitable "how much do I owe you?"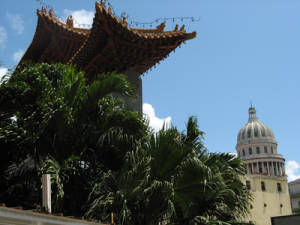 The Chinese Dream Looks for a Cuban Bed
As Cuba receives Chinese President Xi Xinping on Monday, a growing number of Chinese businesspeople cross their fingers, hoping for the slightest commercial opportunity on the island.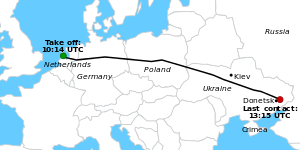 Why Did Fidel Castro Recklessly Blame the Ukraine?
In a show of gross political indecency, Fidel Castro accused the government of the Ukraine of having downed a Malaysia Airlines plane – without the slightest shred of proof. In his juicy diatribe, dated July 17, the impetuous Comandante mixes the downing of the airliner with Israel's invasion of the Gaza Strip and throws Barack Obama into the mix.