Obama Announces New US Approach on Cuba

We bring you below the specific measures taken by President Obama and portions of his speech delivered live. Later today we will bring you the simultaneous speech made by Raul Castro regarding the changes in US policy and the prisoner exchange.
Cuba's Raul Castro Explains Advances with USA
Cuban president Raul Castro spoke to the nation today at noon, the same time that Barack Obama was making an address from the White House. The two leaders were addressing, in their own way, a successful diplomatic effort that included the release of prisoners Alan Gross, the three remaining Cuban Five members and an unnamed US agent who was also jailed in Cuba.
Naming Havana a "Wonder City" Is an Insult
Though it is true that there is no shortage of marvelous places in our capital (about to turn 500), Havana's urban architecture threatens to disappear altogether owing to the almost ceaseless collapse of buildings.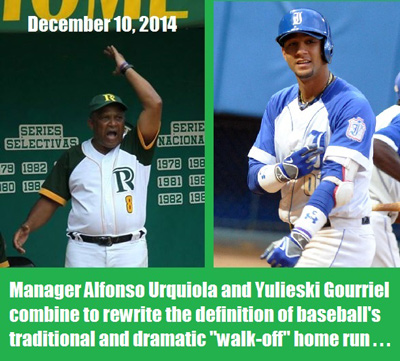 Cuban League Game Redefines Meaning of "Walk-Off Homer"
There have indeed been many bizarre, improbable, almost credibility-stretching games played in the Cuban League over the past half-century of "revolutionary" baseball. And now this past week still another oddball event – again a walk-off home run of the most unlikely and unprecedented variety – has staked its claim for a spot atop the growing inventory of classic Cuban League baseball oddities.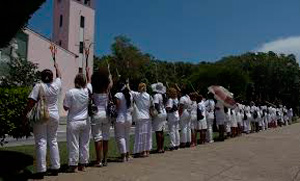 Cuba's Ladies in White
At a time when people expected a sign of good will to come in support of Cuba's aspirations, they beat and detained the Ladies in White and those who accompanied them to celebrate a day that invokes nothing other than human rights, in a way that would be inexplicable in any decent society.