A New Look at Havana's Malecon Seawall

I know it. There must already be more than a hundred reports that have been made about and from the Malecon seawall in Havana. But it's unavoidable when in Cuba to not visit it and once there it's impossible not to take out one's camera. (27 photos)
What Would a Trump Presidency Mean for Cuba?
During my last visit to Cuba, while strolling through Centro Habana, camera in hand and looking very much like a tourist, an old, bearded Cuban gentleman seated on a bench called out to me. "Where are you from, Señor?" he asked, puffing on a particularly fat cigar.
Why I support a Journalist in Cuba Threatened with Deportation
Fernando Ravsberg escapes labels, which always attracts attention; however, it isn't exactly a virtue. For example, in his views on Cuban society, he has picked on the evident signs of unrest without ever focusing on the opposition's noisy protests, or how they are repressed.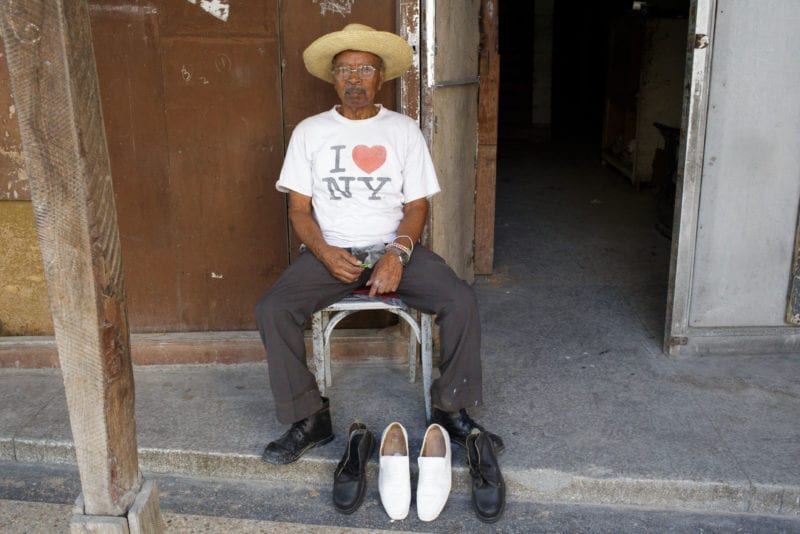 The Persistent Racial Crisis in Cuba
Recent controversies about the heated issue of racism in Cuba sadly confirm that the unfounded fear of the Cuban government to recognize and confront the increased racism in the country and its intent to pretend this tragedy does not exist, would serve only for this malady to metastasize.
The Story of Two Cuban Survivors
Marilin de Pedro (37) and Javier Casanova (30) met at the Julio Diaz Orthopedic Hospital. Both of them were victims of traffic accidents, at different times. She graduated in Civil Engineering and he works in construction as a floor polisher at the Havana Convention Center.