Ebola: To Cuba, a crisis; to USA, a military campaign

How's this for a juxtaposition on how nations respond to a global health catastrophe. Check out these two headlines from yesterday's news: 'Cuba sends doctors to Ebola areas' and 'U.S. to deploy 3,000 troops as Ebola crisis worsens'.
Commercial Advertising at Cuban Stadiums
With jerseys like the one that batter Stayler Hernandez is wearing, Industriales appears to have become a living billboard for Cuba's Bucanero beer. The repercussions of this should not be taken lightly. Our government's official journalists, often very concerned about the spread of lifestyles based on consumerism and frivolity, could well take on an interesting reflection on this matter.
Miami Airport: The New Haven for Cuban Migrants
Miami International Airport has become a haven for thousands of Cuban-born travellers who request asylum in the United States after landing on US soil and approaching an immigration officer. A wave of "aerial refugees" is knocking on Miami's doors.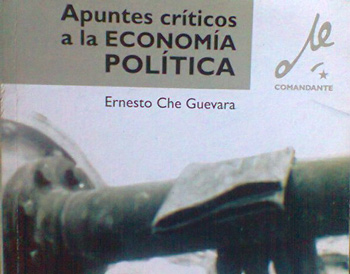 Getting to Know the Unknown Che
On February 26, 1964, Ernesto "Che" Guevara wrote the following to a man living at 560 Juan Bruno Zayas Street, Vibora, Havana: "Unfortunately, what reaches the majority – myself included – is an apology of the system and not its scientific analysis."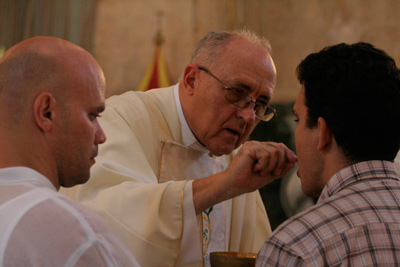 For Public Media and Beliefs Without Discrimination in Cuba
I am expressing a conviction that is shared by many others. Trampling on the secular and impartial nature of the State and the public media is trampling on the freedoms of all citizens of all creeds. Such freedoms are curtailed when one religious message is imposed on those who do not want to receive it, through a television broadcaster that people pay for with their taxes and work.