Cuba's Customs and the Import Market

An old joke says that, had Jesus Christ been Cuban, he would never have been crucified because, if you're lucky to get your hands on a hammer in Cuba, you'll soon find out that nails are few and far between and wood is nowhere to be found.
Israeli Military Reservists Who Refuse to Serve
An open letter authored by Yael Even Or titled "We are Israeli reservists. We refuse to serve," announcing that more than 50 former Israeli soldiers have signed a petition declaring their refusal to be part of the Israeli military reserves."This petition, long in the making, has a special urgency because of the brutal military operation now taking place in our name."
Cuba Breaks Losing Streak with 4-3 Win over USA University Team
A total of six losses in a row in games against the USA university selection came to an end Wednesday night in Matanzas before 10,500 spectators, as the young Cuban baseball team took the opener of a five-game series.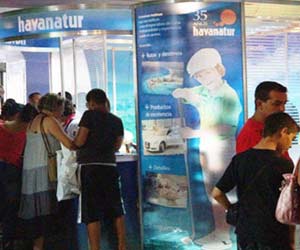 Tourist Offer for Cubans to Visit Italy
There was a time when exhibiting buying power far greater than any salary in socialist Cuba was taboo and downright dangerous. People with illicit income or from undeclared family gifts had to conceal their wealth the best they could or risk the consequences. Today that is no longer the case.
China Grants Credit to Cuba to Build Port Terminal in Santiago
The loans from Peking to Cuba are interest-free, while there are also new trade agreements and donations. Xi Jinping is on the second day of his visit to the island.