Cuba and the Catholic Church's "Selfless" Help

The Cuban press appears to be re-editing that old maxim of "the selfless aid of the Soviet Union," replacing the USSR with the Vatican. It remains to be seen whether they'll be able to "sell" citizens the illusion of such help once again.
Japanese Woman Opens Restaurant in Old Havana
Tokyo-born Sayuri Yoshida has set up a small crepes and Japanese food establishment at the intersection of Aguacate and Obrapia Streets in Old Havana, drawing in more and more customers thanks to the distinction and variety of her menu.
How to Resolve Three Key Obstacles to Cuba's Development
I will focus on three important regulations stemming from the hard-headed, bureaucratic reluctance to raise worker salaries, "until the country's productivity is increased," as well as the excessive centralization of foreign and domestic trade and the insistence on egalitarianism in subsidies afforded by the ration booklet.
Appraising Raul Castro's Trip to the US
Rather than become the target of criticisms over the situation of human rights in Cuba, as was quite often the Castro government over the past few decades internationally, the younger of the Castro brothers was one of the stars of the UN General Assembly's first days.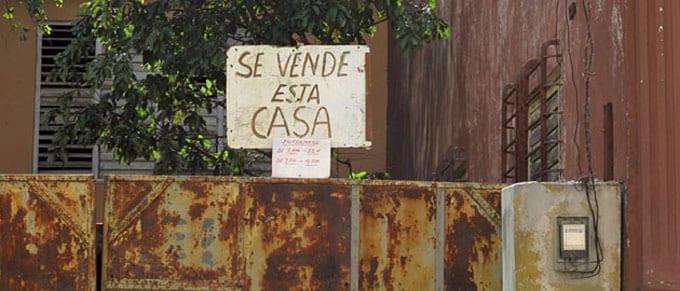 How Hard Is It to Buy a House or Apartment in Cuba Today?
The issue of housing in Cuba still needs to be seriously addressed and the real estate market is still in diapers. That said, like everything else in Cuba, there are different ways to materialize one's dream of having a home, be it through legal mechanisms or "under the table."