HT Cuba Photo Contest News

There is less than two months left to send us your entries to the 6th Havana Times Photo Contest. The deadline is September 15, 2014. So far 25 amateur and professional photographers have sent in pictures in the five categories selected for this year's contest. Last year a total of 90 persons competed.
A Wedding and a Funeral in Cuba
Most weddings in Cuba used to be celebrated by throwing a big party at the house of one of the newly-weds, with enough food and drink to keep anyone from going home hungry, thirsty or critical of the spread. That's what Maria and Oscar's wedding was like…
A Well-Known Havana Park
Located in the Havana municipality of Cerro is a large park bordered by schools, one of which used to be an important teacher training school (The Normal) where many educators graduated before 1959. In a corner of the park on a hill is a statue of the Vietnamese martyr Nguyen Van Troi. (23 photos)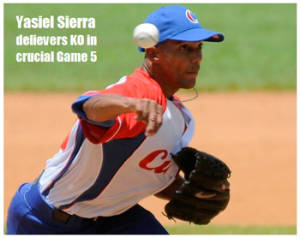 Cuba Regains Dominance Over USA
It didn't take long for the Cuban baseball forces to regain the momentum and fully atone for last summer's embarrassing whitewashing on North American soil versus the USA Collegiate All-Stars. In a renewal five-game set the youth-studded Cuban squad swept to five straight wins.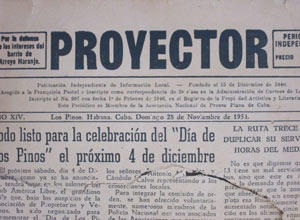 The Forgotten Story of a Local Havana Newspaper
When the newspaper industry was still flourishing and about twenty different papers with large readerships were being published in Havana, a local periodical printed in the neighborhood of Los Pinos (named "Proyector") was also in its heyday.