Posada Carriles Stars in Anti-Castro Rally in Miami

Luis Posada Carriles, accused of terrorism by Havana and regarded as a hero by anti-Castro militants, appeared Saturday in a protest of old guard Cuban exiles and supporters in Miami against the resumption of relations between the United States and Cuba.
Saint Lazarus Day in Cuba: Beyond Faith
Every 17th of December, many Cubans celebrate Saint Lazarus Day. On the streets, children, young people and the elderly wear the symbolic garments made of jute and purple fabrics, in allusion to the saint said to protect one's health. (30 photos)
Obama: "Change will come to Cuba"
President Barack Obama said today he is confident that changes in Cuba will result from the new policy of his country towards the island and supports ending the embargo, but warned that this will not happen soon. The president said he "shares the concerns of dissidents and human rights activists" of the island, because "this is still a regime that represses its people."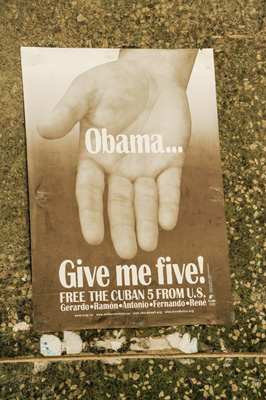 US-Cuba Policy Change Suits US Interests
The United States of America, the global policeman, is "changing its relationship with the people of Cuba", as President Barack Obama put it. With this announcement of a resumption of diplomatic relations after John F. Kennedy severed them January 1, 1961 we need to evaluate what is behind it and what is positive and negative.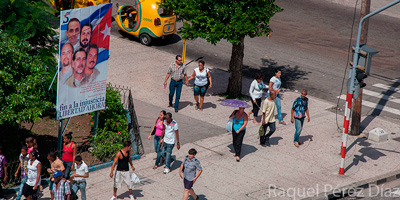 The Wall Around Cuba is Falling
I got wind that Cuba and the United States were exchanging prisoners while interviewing a group of medical doctors who left for Brazil this Wednesday. When I told them the Cuban agents imprisoned in the United States were on their way home, there was applause, cheering and plenty of tears.