Another Look at Miramar, Havana

The west-laying areas of the Cuban capital break with the architectural style that prevails in other parts of the city. There, we find eclectic mansions surrounded by gardens, well-kept avenues and large supermarkets, a place where the country's hotel chains have brought about the development of tourism. (28 photos)
Cuba Regains Central American and Caribbean Baseball Title with 9-3 over Nicaragua
Cuba, the big favorite in the baseball tournament of the XXII Central American and Caribbean Games, did not disappoint its fans and finished with a perfect 5-0 record, defeating Nicaragua 9-3 in the championship game Friday night at the Beto Avila stadium in Veracruz.
Bar Hopping in Havana
Bars in full effervescence, black lights and music set the stage for a night life that awakens when the city goes to sleep. Reportedly, they are prohibited, but private bars in Havana speak the language of supply and demand and give the city a different texture.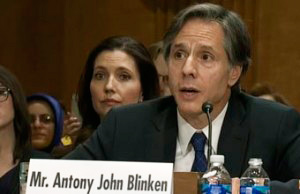 Obama Firm on Cuba Policy, says adviser
One of the closest foreign policy advisers in the White House said Wednesday that President Barack Obama will not take executive action to ease the embargo on Cuba. He noted that any change of policy towards the island depends on the Castro regime showing "significant changes".
Esteban Morales on Cuba-US Relations
Cuban professor Esteban Morales is one of the most reputable experts on the issue of Cuba-US relations. He has just published a book titled De la confrontacion a los intentos de normalizacion ("From Confrontation to Normalization Efforts"), a volume crucial to understanding the bilateral conflict between the two countries.