The Load (documentary)

A striking, beautifully filmed observation of life aboard an old freight train: a microcosm where a group of men forced to spend a lot of time together amid a variety of unplanned circumstances.
The Cuban Series "Street Stories" Circulates Underground
The pirated version of "Historias Callejeras" (Street stories), episodes 6 and 7 are now readily available for Cubans eager to see any material which offers an alternative to the boring official TV broadcasts. The show portrays a grim and violent reality on the Havana streets, the flip side of the Moon called Cuba.
The New Havana Port Passenger Terminal
The two-story metallic structure known as the Emboque de Luz welcomes passengers for their trip to the other side of Havana Bay. The new building was built upon an old structure which dates back to the 18th century and became a Fire Station in 1942… (16 photos)
A Manipulating Anachronism Relating to Cuba
There isn't an idea more absurd than the one that stigmatizes neo-colonialism with wanting greater freedom and a market economy, as an example of falling under the US' radar. There are dozens of countries which have a market economy and democracy and they aren't subordinated to the US.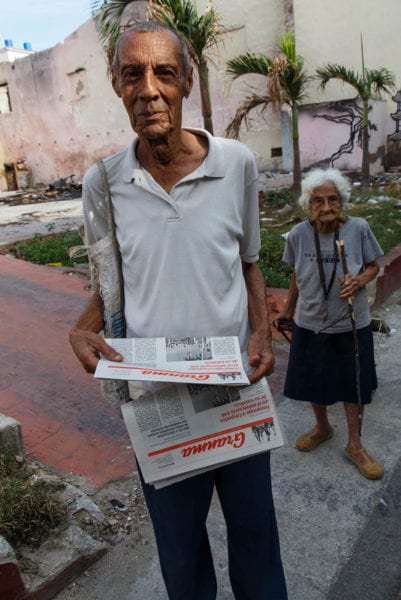 Silence as a Virtue in Cuba
There's a knock at the door and I open it. My neighbor shows me a copy of Granma newspaper and there's a flask of rum in his other hand. He walks in happily as if he were plotting something and asks me if I can switch on the fan.