Obama: "Change will come to Cuba"

President Barack Obama said today he is confident that changes in Cuba will result from the new policy of his country towards the island and supports ending the embargo, but warned that this will not happen soon.
The Wall Around Cuba is Falling
I got wind that Cuba and the United States were exchanging prisoners while interviewing a group of medical doctors who left for Brazil this Wednesday. When I told them the Cuban agents imprisoned in the United States were on their way home, there was applause, cheering and plenty of tears. Later, we would find out of the exchange between the two presidents, the re-establishment of diplomatic relations and the opening of embassies in the two countries.
Cuba's Oncology Congress and Campaigns Abroad
I recently had the pleasure of participating – albeit in a rather accidental fashion – in the Oncology Congress held at the Havana Convention Center this year. This scientific gathering is one of Cuba's most important anti-cancer events in our country.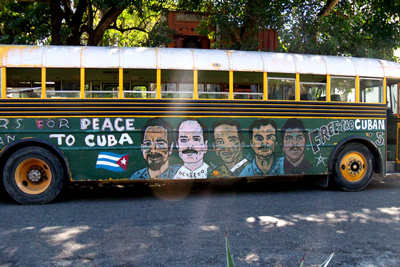 The Triumph of Common Sense: Cuba & the USA Re-Establish Relations
The decision spells the triumph of common sense and wisdom, of the constructive and objective forces within the two governments, and the defeat of the conservative forces that, on both sides, aspired to maintain the old status quo we inherited from the Cold War.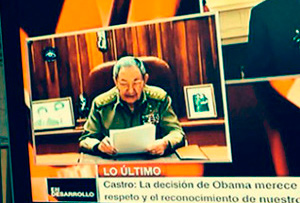 Cuba's Raul Castro Explains Advances with USA
Cuban president Raul Castro spoke to the nation today at noon, the same time that Barack Obama was making an address from the White House. The two leaders were addressing, in their own way, a successful diplomatic effort that included the release of prisoners Alan Gross, the three remaining Cuban Five members and an unnamed US agent who was also jailed in Cuba.