What People in Cuba Ought to Know About Miami (Part 2)

Though I was prepared for the enormity of the stores and was not hugely impressed by the range of products that would be unthinkable in Cuba, a simple fact made a deep impression on me: I was able to access Havana Times on-line using a tablet that was on sale at an electronics store.
Santiago de Cuba Sculptor & Yoga Student Eliecer Guerrero
Eliecer Guerrero is not known to most, but those who visit the El Cobre sanctuary in Santiago de Cuba cannot overlook the many kiosks selling copper pieces, candles, flowers & small, wooden Caridad del Cobre virgins sold along the city's main street. He was one of the first to sell these items. (48 photos)
Be Wary of Decontextualization: A Warning to All Cubans
I want to begin by reminding readers of what the prestigious Cuban essayist Guillermo Rodriguez Rivera said of Joseph Stalin, referring to the notorious communist leader as a "master of decontextualization." Let me say, from the outset, that I am speaking of a well-known anti-Batista activist who holds a PhD in philology from the University of Havana.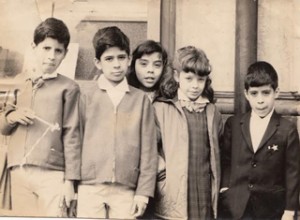 Recalling the Soviet Invasion of Czechoslovakia
For some August 20 is just another day. For me it's a date that's been marked forever as the end of the period known as the Prague spring. It was on this fatal day that 200,000 soldiers from the Warsaw pact, principally from the "Glorious Red Army of the Soviet Union", equipped with 2,300 tanks invaded Czechoslovakia.
Graffiti Art in Havana
More and more graffiti catches our eye as we stroll down the streets of Havana today. Some consider it a form of urban art, while others regard it as a kind of vandalism. What's certain is that this visual language, consisting of signs and images, stems from the artist's need to freely express themselves. (29 photos)