Civil Society in Cuba?
Cuban-American dissidents, activists and legislators continue to make contradictory statements which the press eats up and amplifies without questioning: they speak of strengthening or fostering Cuban civil society while referring to the regime's totalitarian nature, calling the changes implemented mere "cosmetic" touchups.
Censorship on Official Cuban Blog Platform Cubava
The online platform Reflejos ("Reflections") is one of the Cuban government's maneuvers aimed at offering local citizens a substitute for the Internet. It claims to be a space aimed at bringing together blogs authored by Cuban Internet users and making these more visible, so that they can reach more people in cyberspace.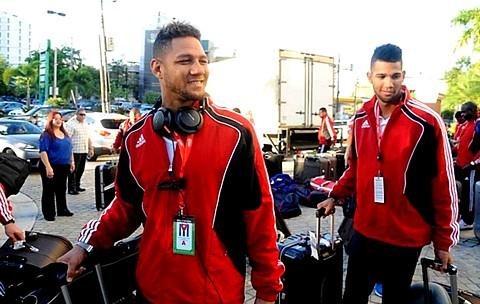 Cuba's Latest Sports Defectors
We're now more than accustomed to losing many of the luminaries of our decimated baseball teams. Before and until recently, we were taught to label these players traitors. We would never find out what had become of them, in their careers abroad or personal lives.
Cuba Is Going Digital
As of February 4, 2015 and until April this year, art enthusiasts can enjoy an exhibition titled Vista hace fe…We are going digital ("Seeing is Believing…We Are Going Digital") at Havana's Norwegian Embassy, located on 21st Street. (12 photos)