Cuba: The Americans Are Coming!

These conversations may seem like a joke, but they're absolutely true. We could say they are part of the everyday, "magic realism" of socialism (perhaps not as "real" as Soviet socialism, but certainly a lot less "updated" than we would want).
US-Cuba Talks and a Guantanamo Proposal
Round two of the high level talks to normalize diplomatic relations between Cuba and the United States is set for Friday, February 27 in Washington D.C. The first and foremost order of business is clearing the way to the opening of embassies in the respective capitals. Other more difficult issues like the fate of the US Guantanamo Naval Base and Prison Camp, and compensation for confiscated properties at the beginning of the Cuban revolution will no doubt be left for further on in the negotiations.
How Nicaragua's Canal Project is Portrayed in Cuba
For days, I've been hearing comments about protests in Nicaragua that seem suspiciously ill-intentioned. Since I know Cuban leaders adore Daniel Ortega, frequently praising and paying tribute to him and his administration – I decided to conduct a search for news or opinion pieces about Nicaragua's inter-oceanic canal project published in Cuba. My intention was not to dispel any doubts, but to reaffirm my confidence in our press.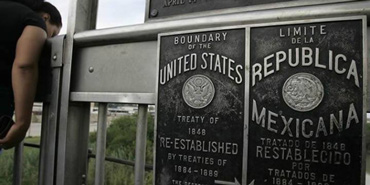 From Cuba to Ecuador to USA: Cuban Woman Tells Her Story
She arrived. Hungry, with only 2 dollars in her purse (the same "lucky $2 bill" carried by many Cubans) and wearing the only decent clothes she had after crossing eight countries. Susana's journey began on Sept. 27, 2014, when she left Cuba for Ecuador with her partner and two friends, Marcos and Alejandro.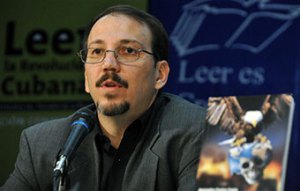 Alejandro Castro Espín: "Cuba Will Never Return to Capitalism"
Alejandro Castro Espín, 49, son of Cuban president Raul Castro and the late Vilma Espin, is a colonel in the Interior Ministry and social researcher. He is considered the possible power behind the throne of any new president when his father steps down in 2018.