Cuba as Seen from a 'The Nation' Tour

Last month a delegation organized by the prestigious left-leaning US magazine The Nation visited Cuba on an educational fact finding trip to get a first-hand look at the island at a time of economic reforms. We bring you a report from one of the participants.
Cuba Copies the Eritrean Model of Closed Airports
The Havana airport administrator says there are many other airport terminals in the world where entry is forbidden to persons accompanying a passenger, but did not name any of them. While that appears to be an exaggeration, there is at least one in Asmara, Eritrea.
A Cuban at the Miami Hilton
I arrived in Miami a few hours ago. Like almost all other passengers, I applauded when the plane landed. I went through the airport without any problems and got into a taxi headed for the Hilton Miami Downtown. This is my first trip abroad.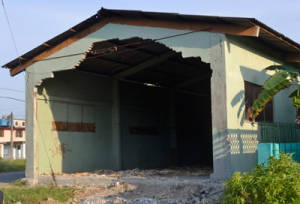 On Stealing in Cuba
Recently, I saw an episode of a Spanish TV series in which one of the characters said to another: "We're Spaniards, the impulse to steal has been inscribed on our DNI (National Identification Document), DNA and pH levels." After having a good laugh, I stopped to think about the phrase and I began to wonder whether we also have the bad habit of taking what does not belong to us.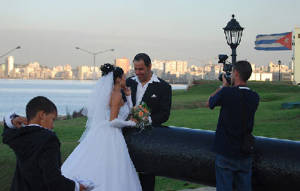 A Wedding and a Funeral in Cuba
Most weddings in Cuba used to be celebrated by throwing a big party at the house of one of the newly-weds, with enough food and drink to keep anyone from going home hungry, thirsty or critical of the spread. That's what Maria and Oscar's wedding was like…